Movement for Modern Life is revolutionising online yoga and wellbeing!
WHAT DOES IT COST?
Movement for Modern Life is FREE for the first 14 days, and as little as £10.99 per month after your trial period. You can cancel anytime within your trial period and you won't be charged.
WHAT DO I GET?
Your subscription includes unlimited access to ALL our videos and challenges from a selection of the best teachers in the UK and beyond and new videos each week.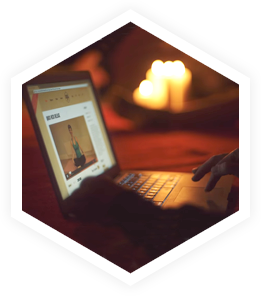 I'M A BEGINNER, CAN I JOIN?
Yoga can seem intimidating. We get it. You can do a Beginners search, or head straight to our beginners page, or just get stuck into our 21-Day Beginners Challenge.
Join the Movement. You can take advantage of our special member discount. Get 50% off an annual subscription, by using the code CLUBSODA50 at the checkout!
Members Offer
There is a special offer on this item only available to Club Soda members. Go here to sign up.